Chiropractic neurology with Dr. Ted Carrick – helping people overcome tremendous odds
Chiropractic Neurology is a specialty within the field of chiropractic which focuses on optimizing the function of the brain and nervous system. Electr
ical and/or chemical dysfunctions of the brain can manifest in a multitude of ways. Pain, dizziness, movement disorders and more can be helped or even reversed by specifically addressing the areas of brain dysfunction.
See Dr. Ted Carrick as featured on ABC News Nightline – Chiropractic Neurology: Miracle Method or Placebo?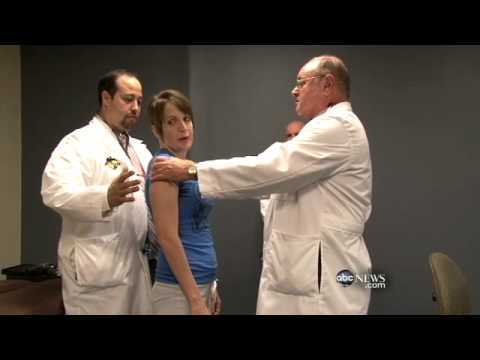 Chiropractic neurology differs from medical neurology in numerous critical ways. The medical neurologist will form a diagnosis after a physical assessment of a patient and the results of his or her MRI, CT, electromyography as well as other tests of neurophysiology. The chiropractic neurologist will similarly make use of these advanced diagnostic tests and after an extensive neurological examination of a patient, reach a diagnosis. What happens after that is what really sets the two occupations apart.
Chiropractic neurology – a unique approach to neurological illness
The chiropractic neurologist, once he confirms his diagnosis, will additionally assess the functions that are lost or impaired resulting from the neurological affliction. Then embark on a course of neurological rehabilitation to attempt to bring back lost function or improved diminished function in those regions of the nervous system that are impaired.
Oftentimes the chiropractic neurologist might employ herbal treatments or some other natural materials which behave similarly to prescribed medications, but more typically the chiropractor will employ tactics that utilize reflexes that exist within the nervous system that can often be used to further improve or restore impaired function.